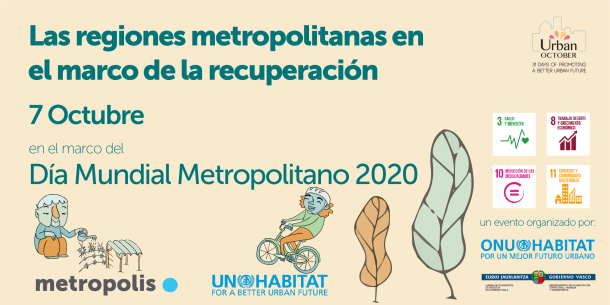 Metropolitan regions in the framework of recovery
Within the framework of Urban October and World Metropolitan Day, UN-Habitat, the Government of the Basque Country and METREX have jointly organized a virtual event open to the public, which will have the participation of experts from global institutions and governments. The webinar will address the initiatives carried out at the metropolitan level to accelerate the positive transformation of urban and territorial realities, especially taking into account the situation generated by COVID-19 throughout the world. 
For more information on the event and the program, please read the concept note: English version / Spanish version. 
Date of the webinar: October 7th at 10am (CET)
To attend the event, you must register here