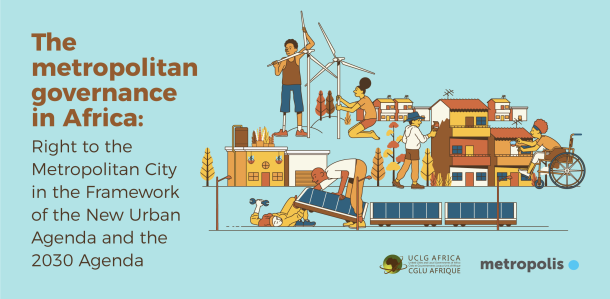 The metropolitan governance in Africa. Right to the Metropolitan City in the Framework of the New Urban Agenda and the 2030 Agenda
In the first webinar held on 1st October we analysed the different metropolitan governments models (metropolitan governments, sectoral metropolitan agencies, vertical coordination, voluntary cooperation) and the elements that characterise metropolitan governance models.
In this second webinar will address the importance of reconsidering the Right to the City in a metropolitan context that reflects the current reality of urban dynamics.
We will also analyse travel patterns from a gender perspective based on five of the basic parameters that define the right to mobility: universal access, safety, resilience, cost efficiency and reduced contribution to climate change: sustainability of the model.
You can register for the session HERE
Program EN
278.63 KB
Program FR
233.29 KB