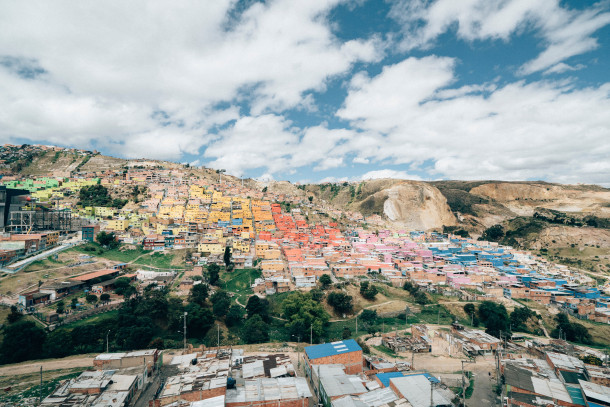 Gender equality
Metropolitan Governance
Urban development & Infrastructures
Metropolis of care: Redrawing borders with empathy
Bogota hosts World Metropolitan Day 2022
  7 October - Bogota and Online  
As part of World Metropolitan Day, Bogota, Metropolis and UN-Habitat celebrate a global conversation about the relevance of care as a framework for strengthening metropolitan governance.
Reorganising metropolises around care means putting at the centre of governance and planning, the conditions to ensure the well-being of the people, the planet and democracy. Care not only offers an opportunity to transform the way we approach people's well-being, but also to rethink our relationship with natural resources and the way we ensure peace-building around the world. A metropolis of care goes beyond the boundaries of the big city and requires solidarity and empathy.
Under an overarching and innovative approach to care, metropolises can move towards a holistic and multisectoral approach that uses care as a transversal and cohesive element connecting gender, housing, mobility and environmental policies, and changing our approach from competing across boundaries to collaborating effectively in light of global challenges.

Objectives
Gather global visions and experiences to design cities around the overarching framework of care and strengthen metropolitan governance and cooperation capacities.

Strengthen governance capacities and cooperation in metropolitan spaces.

Reflect on a roadmap to move towards a Caring Metropolises Framework that allows the world's large metropolises to face and respond to the current global emergency.
Agenda
8:00 – 8:15 Opening remarks
Claudia López, Mayor of Bogotá

Jordi Vaquer, Metropolis Secretary-General

Elkin Velásquez, Regional Director LAC, UN-Habitat
8:15 – 9:15 Panel 1. Metropolis of care: redrawing borders with empathy
Claudia López, Mayor of Bogotá

Nicolás García, Governor of Cundinamarca

Carolina Cosse, Mayor of Montevideo

Elkin Velásquez, Regional Director LAC, UN-Habitat
Moderator: Jordi Vaquer, Metropolis Secretary-General
9:15 – 10:15 Panel 2. Challenges of Territorial Associativity Schemes
Cesar Camilo Hernández, Director of the Metropolitan Area of Bucaramanga

Pablo Marcelo Maturana, Subdirector of Cooperation of the Metropolitan Area of Valle de Aburrá

Juan Francisco Bernal, Director of Asocentro

Ricardo Agudelo Sedano, Director of RAPE
Moderator: Cristhian Ortega, Director of the Observatory of urban and regional dynamics
10:15 – 10:50 Metropolitan Region Bogotá Cundinamarca: A single Territory
Patricia González Avila, Secretary for Regional Integration, Government of Cundinamarca (Colombia)

Wilson García, Mayor of Zipaquirá (Colombia)

Samir Abizambra, Councillor of Bogotá (Colombia)
Moderator: Consuelo Ordoñez, Director of Regional, National and International Integration of the Mayor's Office of Bogotá
10:50 – 11:00 Wrap-up
Jordi Vaquer, Metropolis Secretary-General
Information to participate
https://www.youtube.com/c/Secretar%C3%ADaGeneraldelaAlcald%C3%ADadeBogot%C3%A1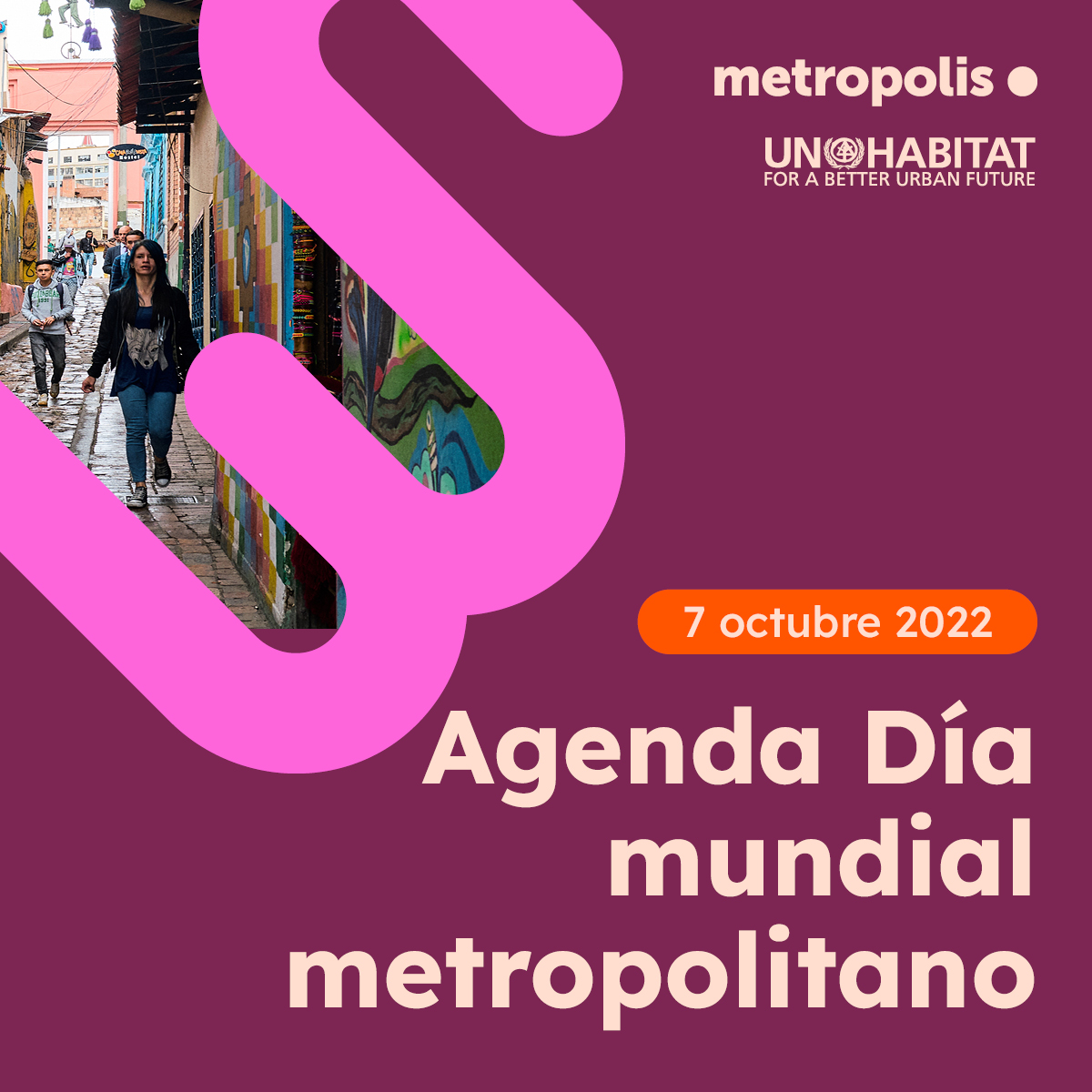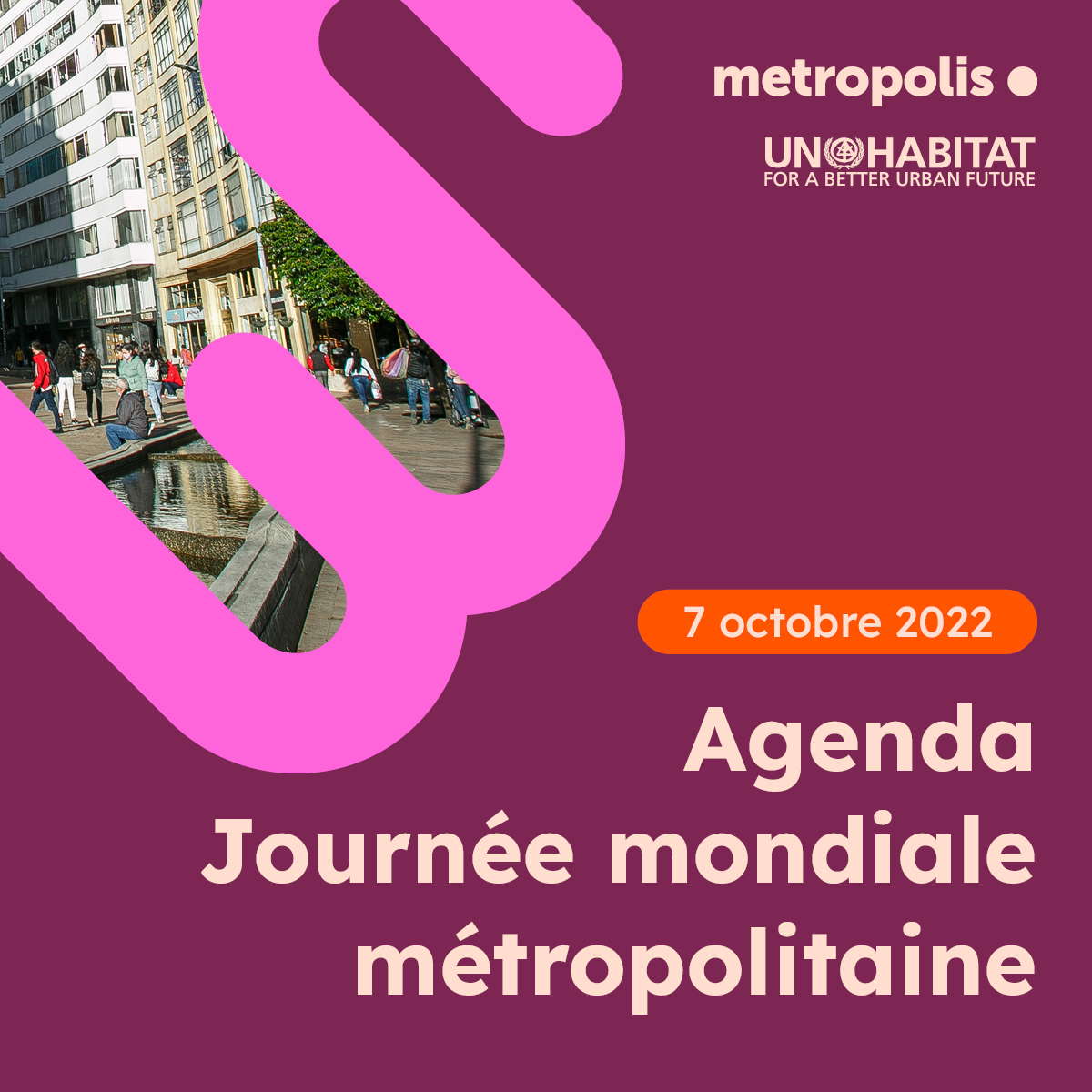 Organised by Bogota, Metropolis and UN-Habitat.