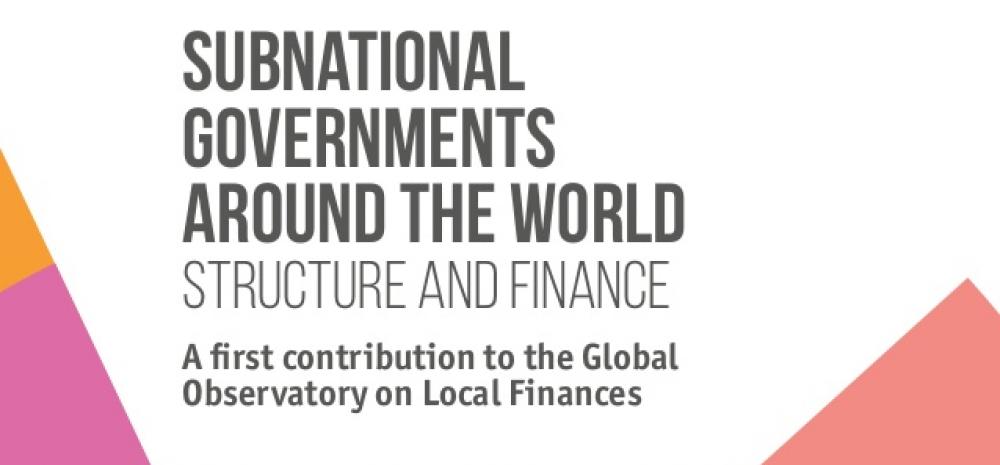 The World Observatory on Subnational Government Finance and Investment (WIFO) was launched in November 2017 by the OECD and UCLG, with the support of the French Development Agency, the Council of Europe Development Bank (CEB), the Development Partners Network on Decentralisation and Local Governance (DeLoG), and UNCDF. Metropolis is a member of the Steering Committee. It is dedicated to collecting comparable data and information on territorial organisation and subnational finance from over 130 countries and to support decision-making of national and subnational governments around the world. An international conference will be held on 17 June to present the results of the work begun in 2017.
2019 International Conference
The first International Conference of the World Observatory on Subnational Government Finance and Investment: Towards a global understanding of multilevel governance and finance systems will be organised in Paris, France (OECD Headquater) on 17 June 2019.
At this event, the 2019 World Observatory Report will be presented together with the interactive web database of comparable data on subnational government organisation and finance in over 120 countries.
 For more information about the conference (draft agenda and registration) please visit its website.