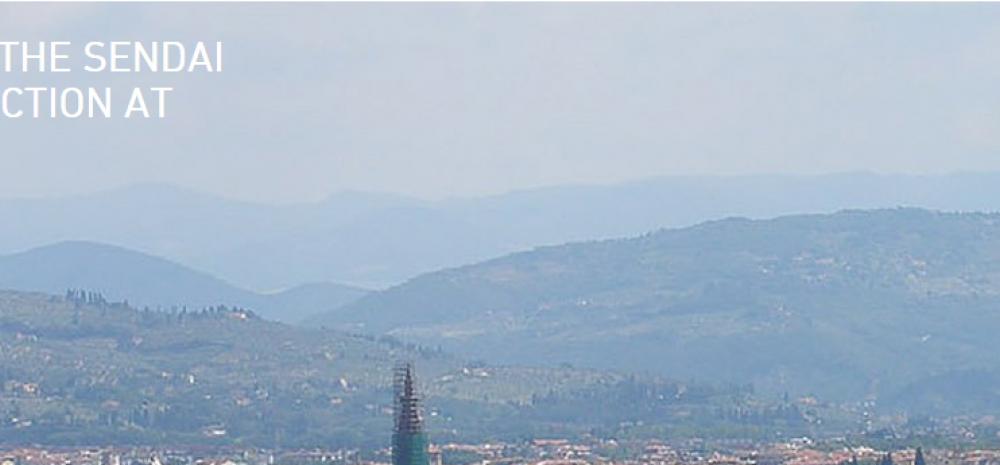 http://www.unisdr.org/conferences/2016/highlevelforum
On the occasion of the 50th anniversary of the devastating Florence floods, the Italian Government and the City of Florence in partnership with the United Nations Office for Disaster Risk Reduction (UNISDR) and with the support of UN-Habitat and UCLG will host the High Level Forum on "Implementing the Sendai Framework for Disaster Risk Reduction at the Local Level" that will take place at Palazzo Vecchio, City Hall of Florence, Italy from 16 to 17 June 2016.

The forum will feature attendance of the Italian Prime Minister Matteo Renzi. Also invited are UN Secretary General, Ban Ki-moon and other high-level dignitaries, including Ministers, Mayors, local government authorities, experts and partners from across the world interested and committed in local and urban resilience and disaster risk reduction.

The purpose of this event is to provide a direct contribution towards the implementation of the Sendai Framework for Disaster Risk Reduction 2015-2030, the 2030 Agenda for Sustainable Development, the Paris Agreement on Climate Change including the New Urban Agenda to be adopted at Habitat III.  The key objective is to identify and highlight practices and solutions that will assist local authorities in taking real actions to achieve the targets set out under the 2030 Development agenda with a focus on disaster risk reduction and building resilience.

Mandatory online registration, concept and details of the forum are available at www.unisdr.org/conferences/2016/highlevelforum