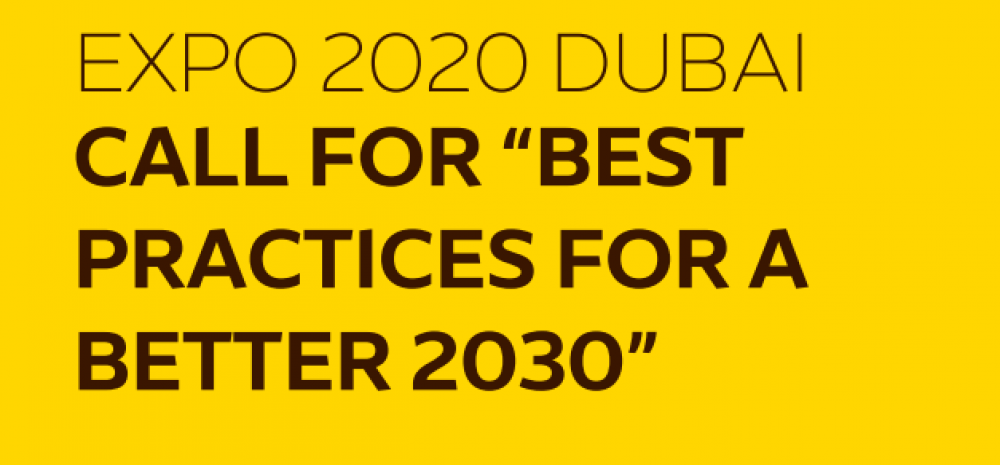 Expo 2020 Dubai's platform to showcase projects that have provided tangible solutions to the world's biggest challenges. It will highlight simple but effective initiatives, which localise the Sustainable Development Goals (SDGs) and can be adapted, replicated, and scaled to achieve an enhanced global impact. 
The Programme seeks to enhance visibility of best practices for a better 2030, and bring stakeholders together to chart action for greater results, at a global platform that will see 25 million visits and worldwide media attention.Best practices will be spotlighted through projects, solutions, governance, know-how, services and products related to Expo 2020 Dubai's theme of 'Connecting Minds, Creating the Future ' and its subtheme of Opportunity.
Initiatives recognised under the Programme should relate to one of the five priority topics below, and touch on at least one of the cross-cutting themes and enablers for development.
Priority topics
1. Resilient habitats
2. Livelihoods and enterprise development
3. Social development (health and/or education)
4. Water, food and energy security
5. Inclusive and sustainable service delivery
Cross-cutting themes
1. Gender equality
2. Climate change and disaster risk
3. Good governance and strong institutions
Enablers for development
1. Innovation and technology for good
2. Access to finance
Proposals will be accepted from now until 30 May 2019. Please, visit its website for further information.