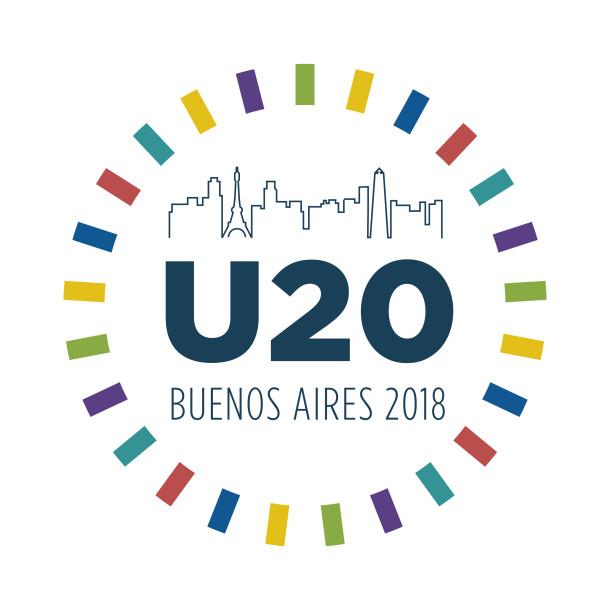 GCBA
First Urban 20 Mayors Summit
Urban 20 (U20) is an initiative developed in 2017 under the leadership of the mayor of the City of Buenos Aires, Horacio Rodríguez Larreta, and the Mayor of Paris and Chair of C40 Cities, Anne Hidalgo. Launched on December 12, 2017 at the One Planet Summit in Paris, the initiative is chaired by the cities of Buenos Aires and Paris, and convened by the Climate Leadership Group of C40 Cities, in collaboration with United Cities and Local Governments (UCLG).
U20 seeks to coordinate a joint position between the Mayors of the main cities of the G20 and other global urban centers to inform and enrich the discussions of national leaders at the 2018 G20 Summit, to be held in Buenos Aires.
The initiative attempts to raise the profile of urban issues within the G20 agenda and will culminate in the inaugural Mayors Summit in Buenos Aires in October 29th and 30th, 2018. This will be a stepping-stone towards ensuring a dialogue between the U20 cities and the G20.
Urban 20 is composed of 25 global cities: Beijing, Berlin, City of Buenos Aires, Chicago, Durban, Hamburg, Jakarta, Johannesburg, London, Los Angeles, Madrid, Melbourne, Mexico City, Milan, Montreal, Moscow, New York, Paris, Rio de Janeiro, Rome, Sao Paulo, Seoul, Sydney, Tokyo, and Tshwane.
For further information about the first U20 Summit, please visit urban20.org