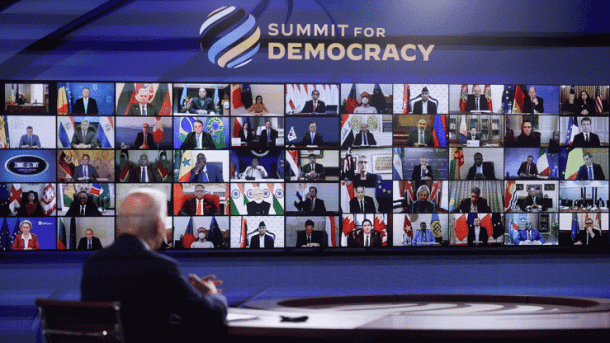 Democracy and the Life of Cities
At the December 2021 Summit for Democracy, the United States, the Netherlands, Germany, the German Marshall Fund of the United States, and the Global Parliament of Mayors hosted a city-focused side event exploring the policies and practices by which cities advance democracy, including good governance, anti-corruption, diversity, equity, and inclusion.
This workshop will build on that momentum while focusing on a new set of themes: transparency and accountability, pluralistic democracy, and public life. Three dedicated sessions will explore each theme, followed by a discussion bringing together city officials, national policymakers, think tank experts, city network representatives, and civil society. This conversation will inform the Cities' Declaration for Democracy and its delivery at the 2022 World Urban Forum.