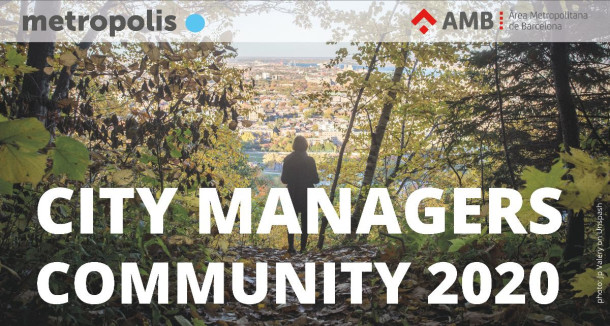 City Managers Days 2020 - Green Infrastructures
The Metropolis City Managers Community is loaded with new and dynamic activities in 2020. This year, Metropolis is fostering the engagement of the top leaders from our membership who are in charge of the day-to-day management of green infrastructure - in the various forms, functions, scales, and impacts that "green" can have in major metropolises.
The 5th edition of the City Managers Community meeting will be celebrated with the City Managers Days 2020, on 17 and 18 November 2020. On this occasion, representatives from the Metropolis membership engaged in a process initiated online in June will be granted the opportunity to showcase their flagship projects to wider audiences, and get to exchange their challenges, practices and solutions in a tailor-made workshop.
The Metropolis City Managers Community is a project funded by the Metropolitan Area of Barcelona that brings together every year a select group of public employees who are in charge of day to day administrative and operative management of major cities and metropolitan areas. Initiated in 2016 as a session of the Habitat III summit, since 2018 the City Managers Days have been organised in Barcelona, with a specific thematic focus, providing a balanced blend of focused meetings of experts, tailor-made site visits and synergies with the contents and debates promoted by the Metropolis Observatory issue papers.
In 2020, for the first time the City Managers Days will be fully online, and composed of two activities: