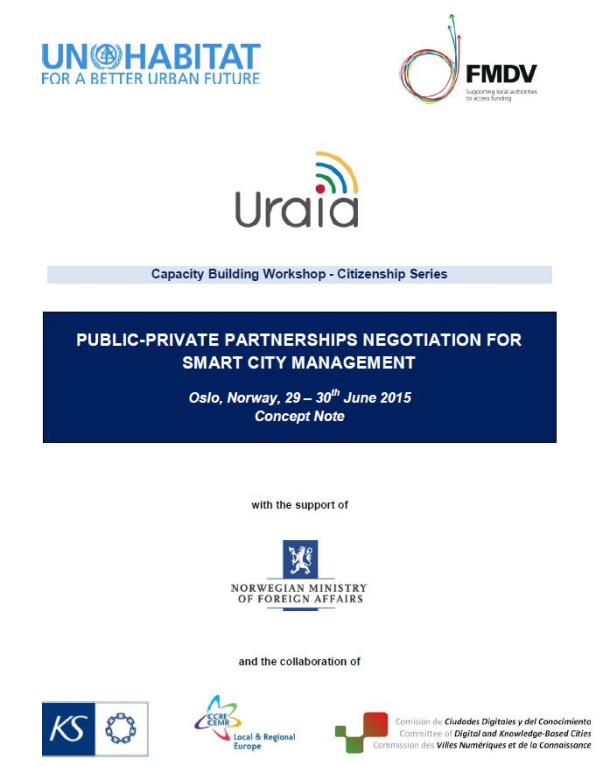 Capacity Building Workshop | "Public-Private Partnerships Negotiation for SMART City Management"
Aim of the event: bring together local governments and private sector partners to exchange experiences about the implementation of agreements for service delivery (PPPs) with special focus on the use of new technological tools such the SMART technologies (mobile applications, sensors, internet-based etc.).
Expected results: The workshop aims to foster dialogue between the public and private sector on the implementation of SMART technologies in service provision, and to constitute a basis for further collaboration. During the workshop the participants will establish a Guideline supporting local authorities in the implementation of public-private partnerships.
We are looking for speakers! If you want to present your experience at the Oslo Workshop, please fill in this FORM and send it back to info@uraia.org
Participants: The event is open to local and national government representatives, local government associations and private sector partners involved in public service delivery.
More information: CONCEPT NOTE or website www.uraia.org