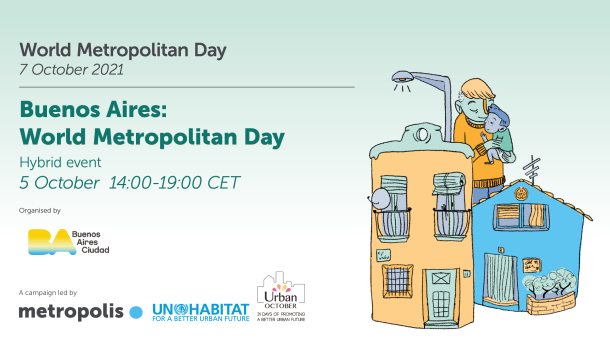 Buenos Aires: World Metropolitan Day
Buenos Aires will celebrate on 5 October the World Metropolitan Day. This hybrid event will focus on resilience for all and creating caring metropolises beyond COVID-19.
Together with five other Argentinian cities, the Government of the City of Buenos Aires will welcome government officials from all the cities in the country to join the conversation.
On-site: 9:00-14:00 ARG  14:00-19:00 CET
Virtual:  9:30-13:00 ARG  14:30-18:00 CET