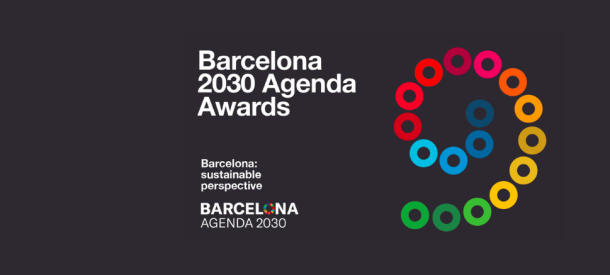 Barcelona 2030 Agenda Awards
The city of Barcelona organises the Barcelona 2030 Agenda Awards to both recognise and raise awareness of innovative initiatives with a measurable impact on meeting Sustainable Development Goals in Barcelona. The deadline to present the projects will be open until June 14.
The commitment to the UN 2030 Agenda is one of the main government priorities of the actual municipal mandate. Meeting the SDGs implies a transformation of production and consumption systems, as well as of public policy; a transformation that can only be achieved through joint action by all the institutions, and with the participation of economic and social agents and city resident.
The awards also aim to create an annual space for meeting, reflection and mutual recognition for citizens and all those who are part of the political, business, academic and social fabric involved with the objectives of the 2030 Agenda. With the award, Barcelona will be contributing to raising profiles and implementing innovative actions.
More about the Barcelona 2030 Agenda Awards and the application process here.