AGENDA

9th Annual Shelter Academy on Climate Adaptation and Mitigation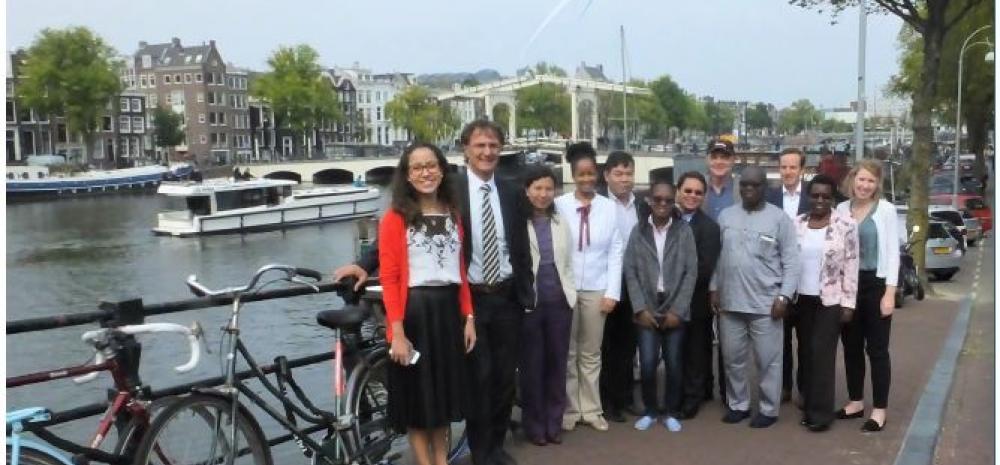 UN-Habitat and Arcadis invite you to participate in the 9th edition of the Shelter Academy on Urban Management and Planning for the Adaptation and Mitigation of Climate Change, which will take place from 2 to 6 September 2019 in Amsterdam and Rotterdam, Netherlands. Applicants should send a completed Application form to zuzana.vuova@un.org no later than Monday 13 May 2019.
The Shelter Academy is a week-long training programme that will equip participants with the knowledge, skills and capacity to respond to urban challenges related to climate change in their cities. Drawing from the workshops, case studies, fieldtrips to key sites in the Netherlands, participants will receive support in the formulation, development and follow-up of action plans for their respective cities.
The workshop will be enhanced by the participation of experts from Arcadis, UN-Habitat, Dutch municipalities and the -Institute for Housing and Urban Development Studies of the Erasmus University in Rotterdam (IHS).
For further information on the programme and registration information, please consult the Shelter Academy brochure or contact Ms. Zuzana Vuova at zuzana.vuova@un.org.
hosted by
supported by