8th UCLG ASPAC Congress hosted by Zhengzhou People's Municipal Government
The 8th UCLG ASPAC Congress and International Conference on "From Steady Recovery to Sustained Prosperity in Post COVID Asia Pacific" will serve as a platform to discuss comprehensive policies and best practices on driving long-term prosperity in post COVID-19 including through city-to-city international cooperation, while ensuring sustainable development and addressing urbanisation impacts. At the same occasion, UCLG ASPAC will convene its Congress, held every two years.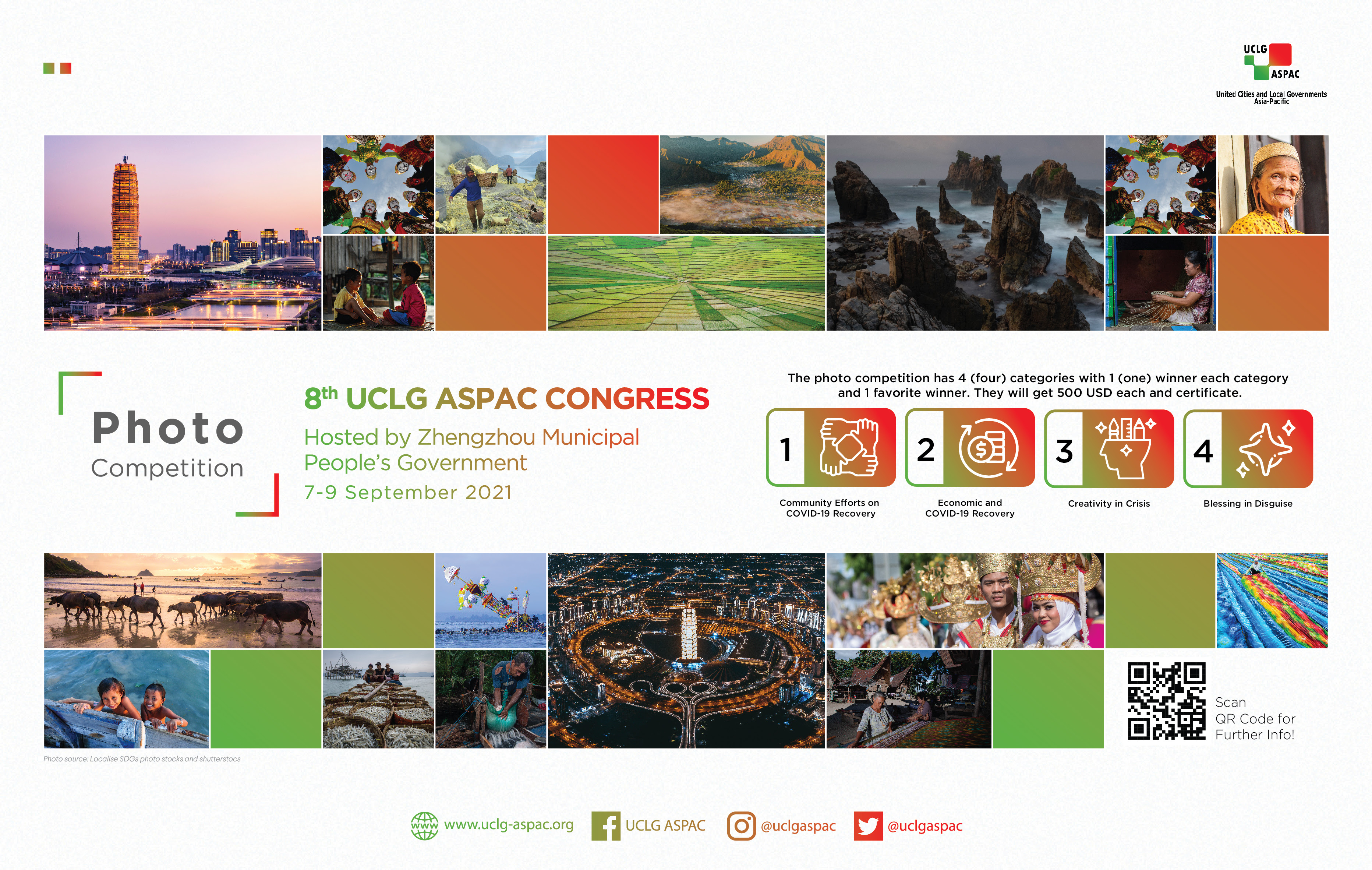 The 3-day event includes cultural programme and study visits to learn from Zhengzhou's experiences and achievements in different development aspects. Participating cities, local governments and international organisations can also take part in the event's exhibition where networks, cooperation and business opportunities can be fostered.