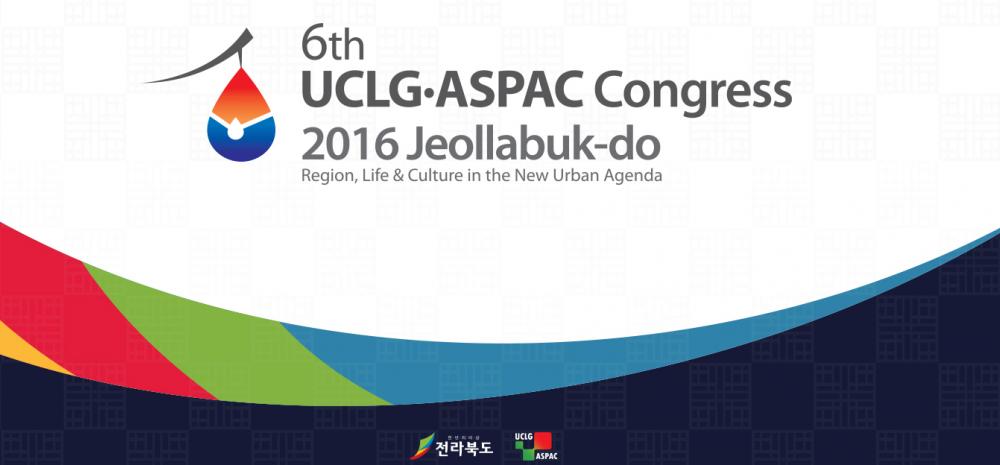 UCLG - ASPAC
This Congress will promote the sharing of information on strategies for sustainable regional development and global issues, and will identify ways of cooperation. It will serve as a good opportunity to establish partnerships among local governments. Also, partner organizations of UCLG have prepared diverse events. Participation by non-member cities is also welcome.
REGISTRATION
On-line Registration
Web site : http://www.uclg-aspac2016.org
Please transfer the payment to the designated bank account after registration is complete.
You will receive a confirmation e-mail after Congress Secretariat confirms the payment transferred.
 
Via Fax or E-mail
You may register via Fax or E-mail when you are unable to register online.
Application forms are downloadable on the website.
DEADLINE FOR REGISTRATION
Early Registration : 15 July 2016
Regular Registration : 19 August 2016
Note : Please contact the Congress Secretariat regarding registration after 19 August.
For further information, please contact:
UCLG ASPAC 2016 Secretariat
Address : 225 Hyoja-ro, Wansan-gu, Jeonju, Jeollabuk-do, KOREA, 54968
Tel : +82-(0)63-280-2278
Fax : +82-(0)63-280-2789
E-mail : uclg2016@pod-pco.com
Congress Website : www.uclg-aspac2016.org