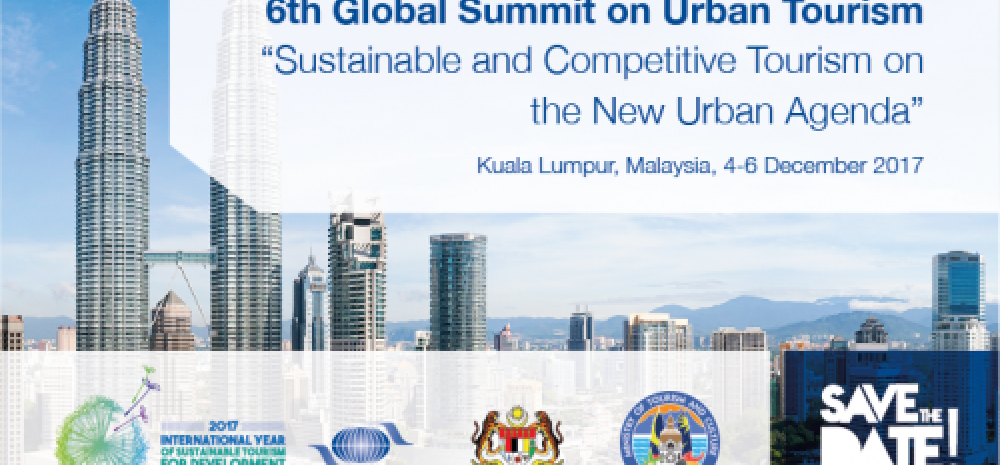 6th Global Summit on Urban Tourism
The World Tourism Organization (UNWTO), at the kind invitation of the Ministry of Tourism and Culture, Malaysia, will organize the 6th Global Summit on Urban Tourism: "Sustainable and Competitive Tourism on the New Urban Agenda" from 4 - 6 December, 2017 in Kuala Lumpur.
The 6th Summit will provide the participants with an opportunity to explore the way forward on how to capitalize upon the opportunities for a sustainable and competitive urban tourism by clearly analyzing the key factors and parameters for success. The Summit also aims at promoting a globally shared vision and a strategic approach to re-address the tools to adapt to the new paradigms in urban tourism while achieving coherence among the tourism activities, urban development policies and the economic and social benefits for the local inhabitants through integrated planning, efficient governance, knowledge management and professionalism in operations.