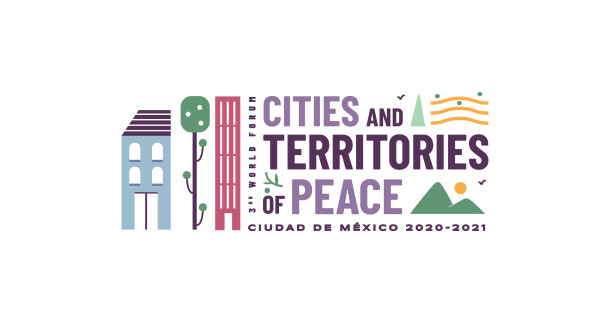 3rd World Forum Cities and territories of peace
The Forum is a global, collective and horizontal process of reflection and advocacy, which seeks to provide solutions at the political level and in the implementation of policies for the construction of coexistence and peace in the territories. Mexico City took the lead in 2019 for the third edition of the World Forum on Cities and Territories of Peace, accompanied by more than 20 international institutions and organizations. One of the milestones in this process was a virtual "Towards the Forum" meeting in October 2020, which brought together more than 100 panelists from 18 countries and, during the three-day event, almost 7,000 online sessions were watched.
And all lessons learned, and issues addressed over the past months will be consolidated in this last meeting of the third cycle, designed as a hybrid meeting (virtual and face-to-face) to be held in Mexico City from October 26 to 28, 2021. The third edition of the Cities of Peace Forum has been conceived as a process of global, collective and horizontal reflection, whose main objectives are: to offer solutions at the political level and in the implementation of peacebuilding policies in various territories; to generate an open process of reflection and debate to place the culture of peace on local and global agendas; as well as to promote more effectively and efficiently the values of coexistence and peace building.
+ info: www.ciudadesdepaz.com