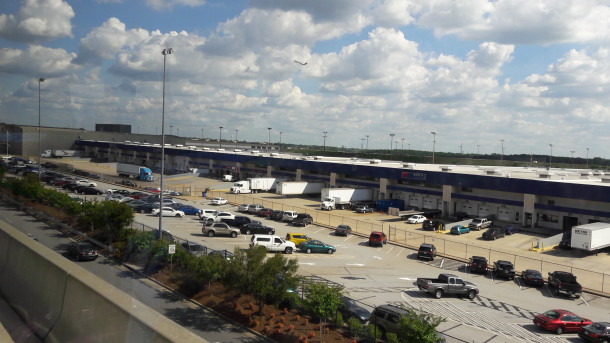 IAU- IdF
3rd SUSTAINABLE AIRPORT AREAS WORKSHOP
International airports and their surrounding areas are becoming distinctive economic and urban places. They are also of increasingly strategic importance for the development of entire regions and countries.
Meanwhile, these infrastructures can have a significant impact on their environment and generate negative externalities such as air pollution, traffic congestion or agricultural land consumption. They also address specific challenges in terms of governance, socio-economic inclusion, public transport accessibility or marketing strategies.
There is thus a growing need among international airport authorities and public decision makers for acquiring and sharing good practices on how to develop their airport areas and optimize their economic potential in a more sustainable way.

The  Sustainable Airport Areas Initiative was launched in 2015 in order to respond to those needs. The Initiative sets out to identify, share and compile best practices on the major sustainability issues facing the planning, development and management of international airport areas. The aim is the publication of a Best Practice Guide for Sustainable Airport Areas in June 2017.
Next Step: Workshop in Paris on April 4, 2017
Two workshops already took place, one in Paris in 2015 and the second one in Atlanta in 2016. They gathered international experts and representatives from various airport areas such as Atlanta, Barcelona, Beijing, Brussels, Dakar, Guarulhos, Hong Kong, Incheon, Paris, Shanghai, Vancouver and Vantaa. The main challenges related to sustainable airport areas were identified during the 2015 Paris workshop. The participants in the 2016 Atlanta workshop worked on the challenges of governance, competitiveness, urban planning, funding.
This 3rd and last workshop of the Metropolis Initiative Sustainable Airport Areas will be held jointly with the d'Airport Regions Conference (ARC) on April 4-6 in Paris.
The workshop will focus on the following challenges: environment, mobility, economic development.
Are you
technical staff of public and private entities concerned with airport area development ?
an elected representative or local economic decision maker?
an expert in the subject?
Registrations are free of charge, and places are limited.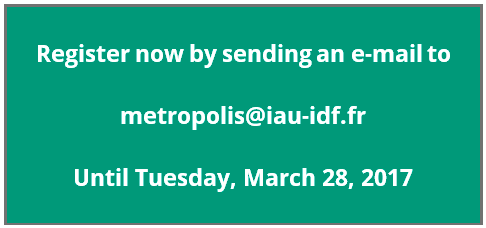 Program :
09:00 AM
Welcome Coffee
09:30 AM
INTRODUCTION
Welcome Address by Fouad Awada, General Director of IAU
Presentation of the Sustainable Airport Areas Initiative and of the main outcomes of the 2015/2016 workshops
Round-table introduction of the participants
10:00 AM
WORK SESSION IN 4 THEMATIC GROUPS
Environment
Mobility and Accessibility
Economic Development
Urban planning
Each group will work on identifying key issues and best practices related to its thematic
12:00 AM
REPORTING BACK OF THE 4 THEMATIC GROUPS
1:00 PM
LUNCH
03:00 PM
VISIT TO A TRAINING CENTER AT THE ORLY AIRPORT
5:30 PM
END OF THE VISIT