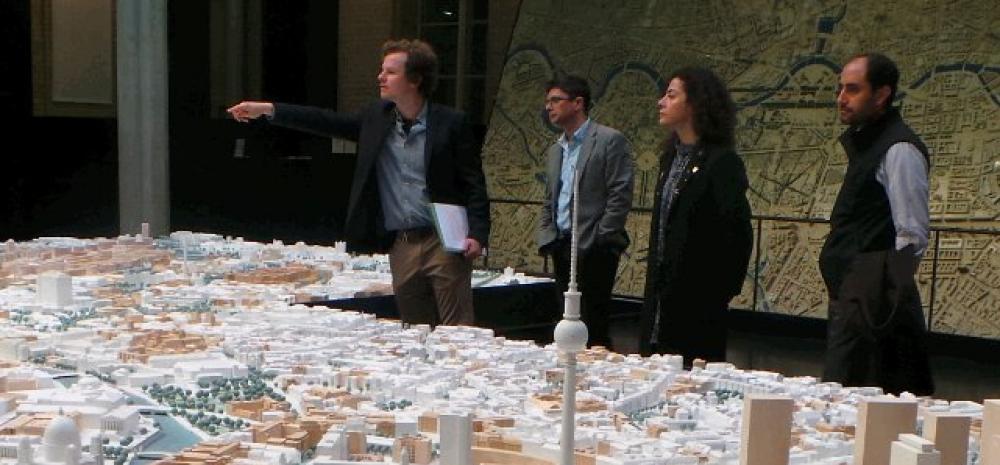 Cities around the globe are facing comparable challenges. The Sustainable Cities Collaboratory interconnects cities as well as urban officers and urban researchers working on sustainability in theory and practice. It supports the localisation of the SDGs and develops principles for their implementation. As a technical group, it is linked to the Metropolis Policy Debate.

The 2nd Interface-Meeting will allow representatives from participating cities to grow their personal collaborative network. Important milestones of this project will be presented, discussed, worked on, and finalized.

One part of the interface meeting will be consecrated to a peer-review on Cordoba's emblematic project 'The plan for the social, environmental and urban recovery of the railway-premises'. Moreover results of the Metropolis Policy Debate II held on 6th April will be discussed and incorporated within the SCC-work.

Venue
Córdoba ́s City Hall Meeting Room
Marcelo T. de Alvear, 120
Coordination:
Ms. Ana Laura Quiñonez +54 9 351 3556831
Mr. Patrick Haupt +4917621046548
You will find the programme of the event by clicking here
Av. Marcelo T. de Alvear 120, Córdoba, Argentina