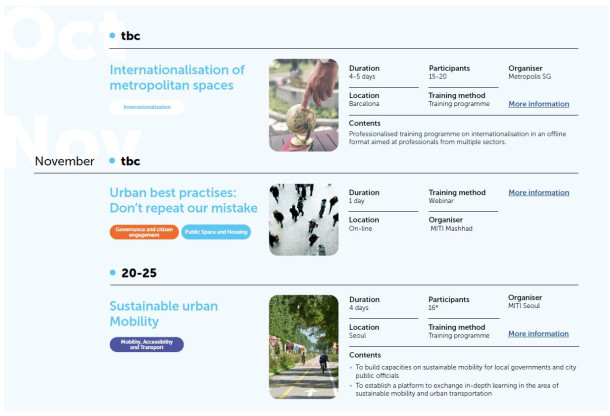 2023 Metropolis Learning Calendar
The 2023 calendar of Metropolis learning activities is available for download here.
It is composed of webinars, capsules, online trainings and in-person trainings that will be led by the Metropolis International Training Institute training centres in Seoul, Cairo and Mashhad as well as the Secretariat General located in Barcelona.  
If you have any questions or if you would like to get more information of any learning activities, please contact learning@metropolis.org.