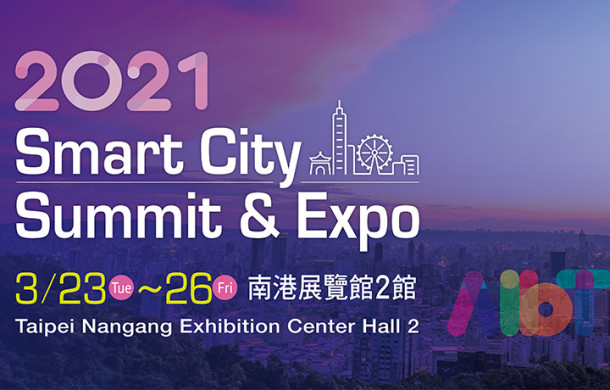 2021 Taipei Smart City Summit & Expo
With its first edition in 2014, Smart City Summit and Expo (SCSE) has become an internationally renowned event in the smart city and Internet of Things (IoT) industry. Due to the impacts of COVID-19 virus, the original date of the 2020 edition was scheduled to be held on March 24th.
The SCSE online version is going to be the only O2O event in the world featuring IoT solutions and business networking. The whole event planning also features a complete ecosystem to leverage the successful digital transformation of SCSE.
The preliminary goal of SCSE online is to collect 1,000 IoT solutions around the world, establishing itself as the biggest online network of smart city and IoT solutions. The current strategy is to divide the online event period into the first and second half of the year. In the first half of the year, the online SCSE will go with its physical event as an online-offline integration while in the second half of the year, it will then be an online event customized according to governments' and exhibitors' special needs to extend and enhance the benefits brought by SCSE.
+ info on the 2021 Taipei Smart city Expo
+ info on the 2021 Taipei Smart City Mayors' Summit