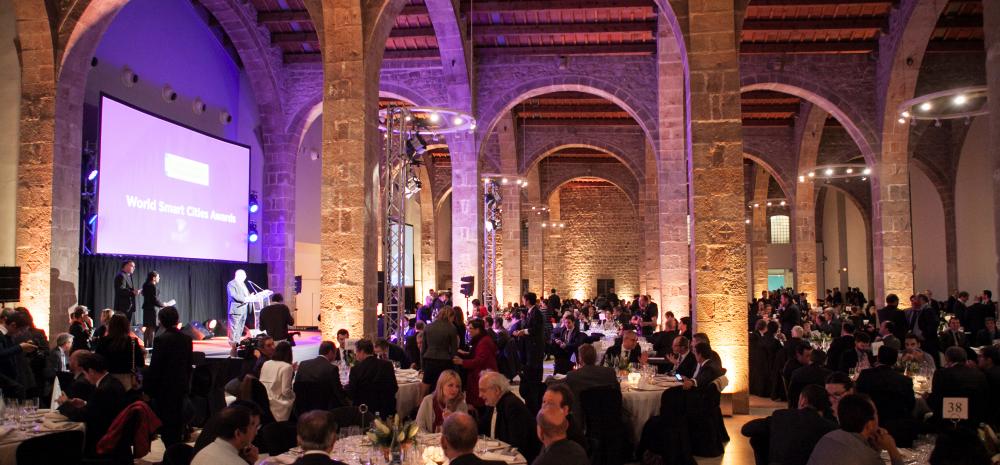 METROPOLIS is pleased to invite its members to submit entries for the fourth edition of the World Smart Cities Awards, to be held between 18 and 20 November in Barcelona. These awards recognise the most ambitious strategies, the most advanced projects and the most innovative initiatives that are working towards the concept of the Smart City.
The aim of the awards is to encourage the development of future cities, thereby enhancing residents' quality of life, sustainability, innovation, creativity, competitiveness, and efficient management and administration. The World Smart Cities Awards are aimed not only at city authorities but also companies, entrepreneurs, research centres, public and non-governmental bodies and consortiums (mixed public and private organisations) with innovative Smart City visions and solutions.
There are three categories of awards, the City Award, the Project Award and the Innovative Initiative Award. The projects and solutions submitted must deal with one or more of the following themes: energy, technology, governance, smart society, mobility and the sustainable city.
The competition is already open and the deadline for submitting entries is 21 September. The awards will be presented during the Gala Dinner on Wednesday 19 November.
Click here to view the terms and conditions of the awards
For further information concerning the awards, please contact Alejandra Rodríguez in the Smart City Expo World Congress Secretariat (tel. [+34] 93 409 74 82).
Photo: Ceremony of the World Smart Cities Awards in 2013 (credits: Fira Barcelona)