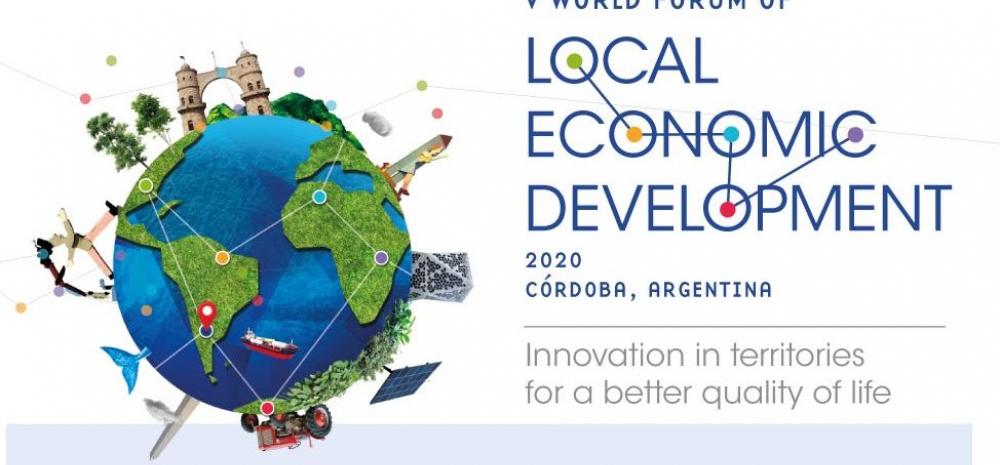 "Innovation in territories for a better quality of life" - Córdoba, 2020
The World Forum of Local Economic Development (World LED Forum) is a biennial event which is part of an open working process, started in 2011, which promotes an international dialogue and experience sharing in Local Economic Development (LED). It provides the opportunity to transform a global alliance of engaged actors into concrete partnerships at the country and local level.
Its remarkable potential stems from the large number of diverse leaders and professionals from national and subnational governments, the private sector, academia, civil society and others. They work together to stimulate policies for sustainable local development – to achieve their ultimate implementation on the ground.
The Forum will constitute a platform for dialogue on key issues such as poverty eradication, employment and decent work, sustainable entrepreneurship, multi-stakeholder partnerships, including the involvement of civil society, workers' and employers' organizations. Ultimately, it will analyse how the LED approach stands out as an operational and strategic approach to localize the 2030 Agenda for Sustainable Development and its Sustainable Development Goals.
Previous editions of the World LED Forum took place in Seville (2011), Foz do Iguaçu (2013) Turin (2015) and Praia (2017).
For further information visit the World LED Forum website.